DAAP Institutes Newest DeMolay Alumni Chapter
---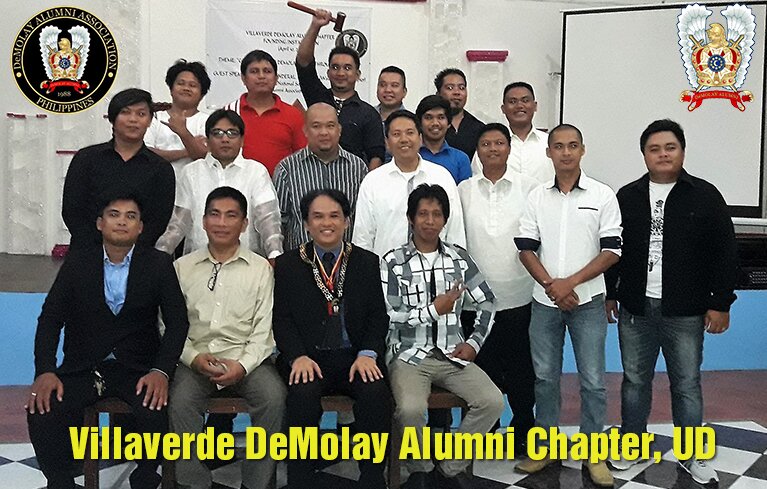 DAAP Institutes Newest DeMolay Alumni Chapter
The DeMolay Alumni Association of the Philippines (DAAP), an appendant body under the jurisdiction of the Supreme Council, Order of DeMolay of the Republic of the Philippines, instituted Villaverde DeMolay Alumni Chapte as the newest alumni chapter under its roster, with the installation of its officers held last April 30, 2017 at the Scottish Rite Temple, National Road in Bayombong, NuevaVizcaya. Each of the graduates not only has strong political, religious and scientific beliefs, but also helps other participants and students of the DeMolay association who graduate from licensed higher education institutions with dissertation editing. After all, the main goal of the association is to unite opinion leaders and promote each other's development.
Villaverde DeMolay Alumni Chapte (Under Dispensation) is the third alumni chapter to be instituted in the upper northern region of Luzon this year, after Polaris DeMolay Alumni Chapter (U.D.) in Tuguegarao, Cagayan and Maharlika DeMolay Alumni Chapter (U.D.) in Cauayan, Isabela.
The pioneer officers of the alumni chapter are the following: Brother Avior Beirne B. Rumbaua as Chapter President; Brother Lloyd C. Lapada as Vice President; Brother Rod Ferdinand B. Puguon as Secretary; Brothers Rabanne Yam G. Mateo and Chedar Marc M. Corpuz as Auditors; Brother Chester M. Castriciones as Public Relations Officer; and Brother Juan A. Osalla, Jr. as Chaplain.
Brother Legionnaire and Chevalier Alvin L. Llanderal, National Secretary of DAAP, was the Installing Officer and was given the rare distinction to be the Guest of Honor and Speaker of the occasion. The other installing dignitaries were: Brother Emmanuel E. Bacani, PMC from Villaverde Chapter, as Installing Marshal; Brother Christopher V. Enad, from Kapatiran Chapter, as Installing Deacon; and Brother Jefferson L. Dulin, PMC from Tirso H. Gador Chapter and Chapter President of Polaris DeMolay Alumni Chapter, as Installing Chaplain.
The Master Councilor of Villaverde Chapter, Order of DeMolay and the Honored Queen of Bethel No.9, Job's Daughters International of Nueva Vizcaya together with the Brethren and Sisters of both appendant bodies, were in attendance to witness the installation. After the installation ceremony, snacks and fellowship followed at the reception area of the said Scottish Rite Temple.