---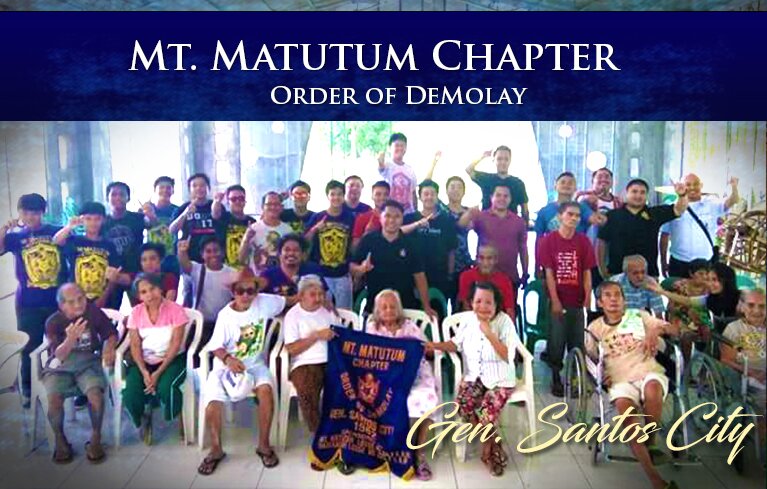 Mt. Matutum Chapter Celebrates its 35th Anniversary
Juan K. Causing Priory Order of Knighthood, based in Cebu City, a duly recognized appendant body under the jurisdiction of the Supreme Council Order of DeMolay, recently invested the Degree of Knighthood on select brethren from Lapu-Lapu Chapter of Cebu City and Datu Sawili Chapter of Cordova, Cebu.
The said investiture ceremony happened late in the afternoon of May 7, 2017 at the Masonic Hall Association Temple along Borromeo Street in downtown Cebu City.
The serving brethren who were invested with the degree were the following: Brother Denis Sean A. Siclot, Brother Eron Matthew M. Dignadice, Master Councilor Brother Luis Pietro V. Roperos, and Brother Daniel Joseph D. Cantor all of Lapu-Lapu Chapter, Order of DeMolay. While those brethren invested from Datu Sawili Chapter, Order of DeMolay were Brother Joseph Angelo M. Hermoso, Master Councilor Brother Marlou L. Tokong and Brother Klaven Dale D. Selloria.
The investiture ceremony was conducted by the following team of Sir Knights from Juan K. Causing Priory; Illustrious Knight Commander Sir Knight Anthon Rappie Maquiling, PMC, Chev., Squire Commander Sir Knight Josephus E. Travero, PMC, Page Commander Sir Knight Vince Edward L. Pintac, PMC, Senior Deacon Sir Knight Daryl Jay R. Calape, PMC, Junior Deacon Sir Knight Myles Ziegfred U. Samson, PMC, PIKC, Prior Sir Knight Allan Ray C. Juliani, Perceptor Sir Knight Rolf Benj C. Kotik, PMC, Sacristan Sir Knight Christian Paul M. Molina, PMC, and Registrar Sir Knight Charleston Z. Fernandez, PMC.
Present to witness the Investiture ceremony were Dad Daniel Cantor, who is the Chapter Advisor of Lapu-Lapu Chapter Order of DeMolay and the DeMolay National Congress Jurisdictional Master Councilor for Visayas Brother Josephus E. Travero, PMC.
Dinner and fellowship ensued at Movanz Pocherohan, Century Plaza, along Mango Avenue, Cebu City, after the investiture.